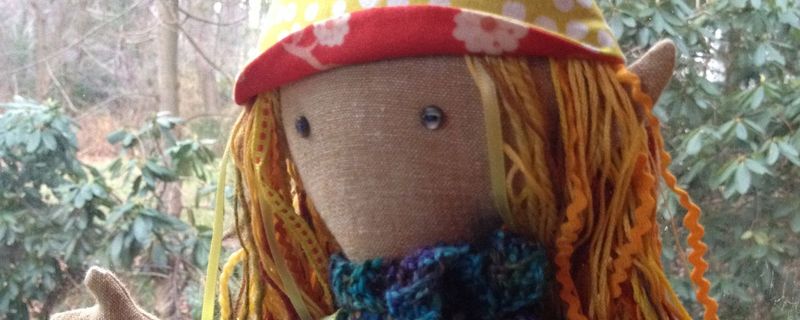 24
Dec
A Friend for Morton
Have you read the review of my book, Sew Fun, on While She Naps? I highly suggest it. (And not just because Abby Glassenberg says lovely things about my book.) Abby has great insight into using other people's patterns:
"Making art is all about solving problems. How can I form this shape? Which two colors will look best here? What material should I use to make this part sturdy? If you think about it, you are facing and solving hundreds of tiny problems throughout the process of making something.
Every one of us develops unique ways to approach and solve all of these tiny problems as we work.
I want to learn all of the solutions.
The best way to do this is to sew other people's patterns. In doing so I get to experience their problem solving. I'm allowed to see inside their process. I create something as they would create it. I find this totally fascinating. This is how we learn."
Where I come from in the art world there is no place for this kind of thinking. I spent many years in art school and have no desire to get into a long art speak discussion about this, so let's just say it is not in my fine art nature to use other people's patterns. But this world, whatever making world this is, is different. The exchange of ideas is different. The way of learning and sharing is different.
When I got my hands on Sewing Tales I thought this might be a one time venture into trying someone else's pattern. Although I do have a variety of sewing books, I use them for techniques, and just looking at what other people are making, but not for specific projects. But, I not only had such great fun making Morton the Turtle and his friend, but, just as Abby said, I am also seeing someone else's problem solving and it has been a great experience. I do believe there will be lots more occasions to recreate this process. (Just don't expect any book reviews here. I did enough critiques in art school.)
So, on with the fun! Morton's friend is a gnome from Sewing Tales!
Making dolls is a real love of mine and this one was no exception. An apron, a hat, a scarf! Oh joy! As with Morton, the gnome, who we named Naomi, took on lots of "made by me" qualities with choice of fabric and color. I shouldn't be surprised, but I am amazed at how that happens! Just check out the Hazel Doll by Abby Glassenberg:

Abby used my pattern but it has an undeniable "made by Abby" look. I used Kerry Goulder's patterns from Sewing Tales but Morton and Naomi have a "made by Deb" look. I surely hope that happens when people make projects from Sew Fun!
So here is Naomi in progress:
Hazelnut wanted her to have blond hair so I made the hair from what I had around: floss, ribbon, rick rack, and yarn I had dyed and spun back in the day:
And all finished:
Morton the Turtle seems to be very smitten with Naomi:
Naomi's boots are made from blue Mary Flanagan wool. I absolutely had to add some trim so my gnome's boots are not reversible like the original. Oh well. You can't have everything. The scarf is rows of 3 single crochet stitches. No, I don't really know how to crochet. I just wing it. And of course Hazelnut made her a messenger bag.
Morton and Naomi will make one more appearance here when we write a story for them to submit to Kid Giddy's contest. Why not?! We've come this far!
---
Tagged: sewing with kids,dolls,patterns,animals