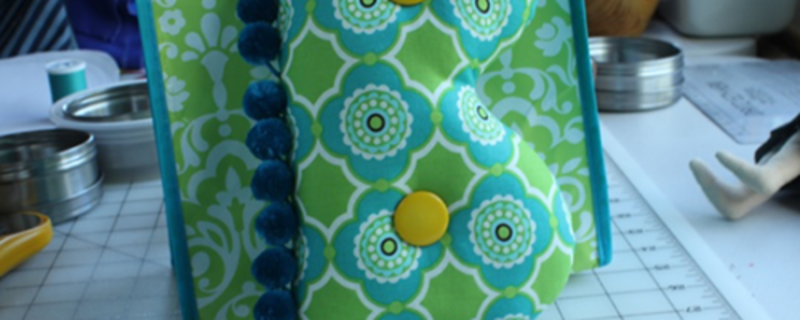 10
Nov
Bippy's friend Bridget is turning 5!
So Bippy's friend Bridget is turning 5! What to do, what to do? I found a bunch of B paper stuff at the local craft store and decided to make a fun little pillow to go with it. I chose the fabric to coordinate with the paper stuff. So here's the deal with that fabric. I bought it at the wonderful Mary Jo's Cloth Store in Charlotte, NC a few years ago as part of a collection of fabrics to make a quilt. As a birthday gift for a friend. Yup, never happened. So I have been whittling away at the fabric for other projects. Oh well. Best laid plans and all that.
Back to the B. A hand drawn pattern and a bit of ball fringe and this is what we have:
I had decided to use buttons to indicate the openings in the B so I auditioned a few:
These are from a clearance rack at my local hardware store.
and so are these.
These are felt from Purl Soho.
And these are from an eclectic collection of blue buttons I got at Sew Green in Ithaca, NY. What a great place I wandered into this summer! Be sure to stop by there if you are in the area.
In the end I decided on the yellow ones because I liked the contrast. And here it is. B is for Bridget.
---
Tagged: gifts