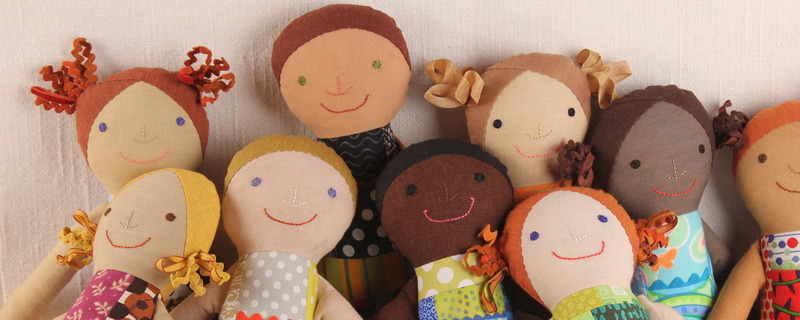 03
Dec
Bo Twal
Today is Giving Tuesday! The perfect day to tell you about Bo Twal.
I first started thinking about Bo Twal (before it even had a name) a few years ago. While the Bright Hopes Collaborative Quilt Project has been wonderful the last 10+ years, I wanted to work on a more international project. I was very inspired by the daughter of Hazelnut's pre-school teacher who babysat for us one summer. She was incredibly sweet, humble, and just amazing. She had been working in India, China, and Africa on education opportunities for girls. And now, of course, here comes the tragedy. She was killed in a car accident at age 27. I really didn't know her that well so I am just amazed at how she has influenced my life and how she stays with me.
I am a maker, so I must make things. So now, I'm working with an amazing group of women to build an organization called Bo Twal -- "cloth kiss" in Haitian Creole. We are starting our program in Haiti because we are partnering with the sewists at Peace Quilts for Haiti, but we hope to expand to other countries.
Bo Twal provides lovely, soft, handmade cloth dolls to girls and boys in underdeveloped countries. Sewists within the children's country are paid to sew the dolls and distribute them to the children. This program provides comfort to the children as well as income to the needleworkers. Funds to pay the sewists are raised through the sale of doll patterns and kits. We are starting with the Bo Twal Sewing Smiles Doll which will be available on Etsy and hopefully in stores. The profits from this pattern will be used to provide one doll to a child in an underdeveloped country. Their doll will be very much like this one since the pattern being used to sew their doll is the same!

We will be introducing other patterns and kits along the way. We are hoping to have some wonderful guest designers, so stay tuned!
Bo Twal is designed to be self-sustaining, but we have an Indiegogo crowd funding campaign going on now to help us get started.Yup, here it comes. Today we are part of Indiegogo Giving Tuesday! Indiegogo will give $1 for every $20 donated to Bo Twal today! Check it out at here! We only have 2 weeks left of our campaign! And there are perks: Depending on your level of support, we'll send you: a mini Bo Twal tote bag, a mini doll, or your own full-size "Sewing Smiles" doll. For just $5 you can have a song in your heart! Now really, who doesn't need a song in there heart? Giving Tuesday. Embrace it.
---