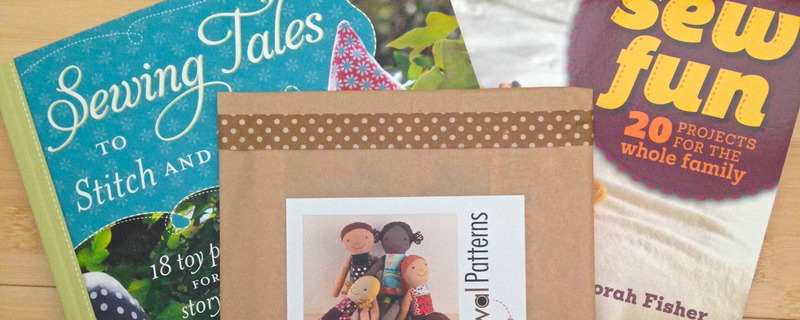 06
May
Yay, giveaway!
Welcome to the Fish Museum and Circus giveaway, in collaboration with Sew Mama Sew and Bo Twal! Bo Twal is a non-profit international doll project:
Bo Twal provides lovely, soft, handmade cloth dolls to children in underdeveloped countries. Needleworkers within the children's country are paid to sew the dolls and distribute them to the boys and girls. The program provides comfort to the children as well as income to the needleworkers. Funds to pay the doll makers are raised through the sale of doll patterns and kits. The first doll pattern for sale, the Bo Twal Sewing Smiles Doll, is the same pattern used by the international needleworkers when they construct the dolls to donate to the children in their country.
Bo Twal means cloth kiss in Haitian Creole.
You can learn more about Bo Twal here and here. Right now we have two Bo Twal patterns. Our first pattern is the Sewing Smiles Doll and is currently available as a paper pattern only. Our second pattern is Bo the Bunny and is a PDF pattern only.
For this Sew Mama Sew giveaway we have:
One copy of my book, Sew Fun: 20 Projects for the Whole Family
One copy of Kerry Goulder's book: Sewing Tales to Stitch and Love
One Bo Twal Sewing Smiles Doll Pattern!
To be entered to win, please leave a comment below, telling us what type of softie pattern you would like to see from Bo Twal.
We are currently working on several upcoming patterns and we want to know what you think! Dolls or animals? Beginner or a challenge? Paper, PDF, kit, cut & sew?
The giveaway will remain open through Sunday May 10. We will use the very technical and complicated system of printing all the entries, putting them in a bag, and having a small child put their hand in the bag to pick the winner. Cutting edge, I tell you!
UPDATE:
I was so busy making gnome hair (stay tuned!) that I forgot about the giveaway. Ack!
And the winner is ...Mary Ann! Please send me your address!
Thank you all for you comments! We will certainly be looking at them carefully. Remember that even if you didn't win, you can still get a Bo Twal Sewing Smiles Doll pattern and Bo the Bunny pattern here. Also, please follow Bo Twal on Facebook and me @fishmuseum on Instagram for updates!
---
Tagged: Sew Fun,sewing with kids,Bo Twal